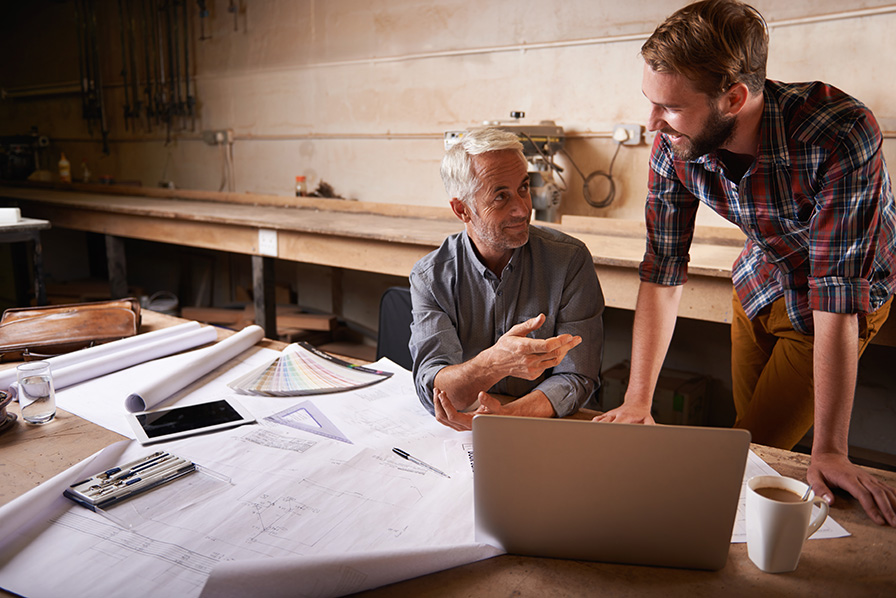 Newsletters
Our member-only newsletters are a great way to stay connected to fellow business families and Family Enterprise Advisors (FEAs) with curated content from global experts focusing on what is important to our community.
Sign up below to receive our all-access newsletter that includes Family Enterprise Canada community news, events and programming information.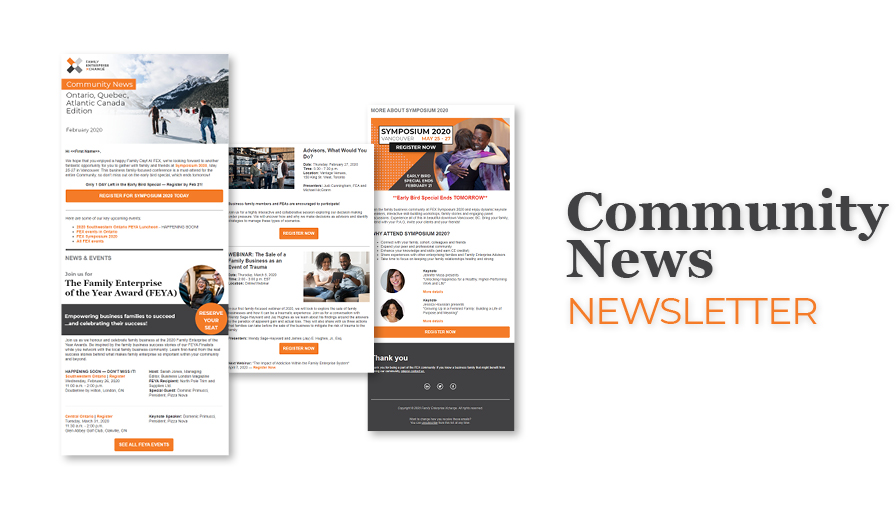 Community News
This monthly newsletter showcases news and upcoming events in our whole Family Enterprise Canada community. If you're interested in becoming a member, this newsletter provides a great overview of what our community can offer.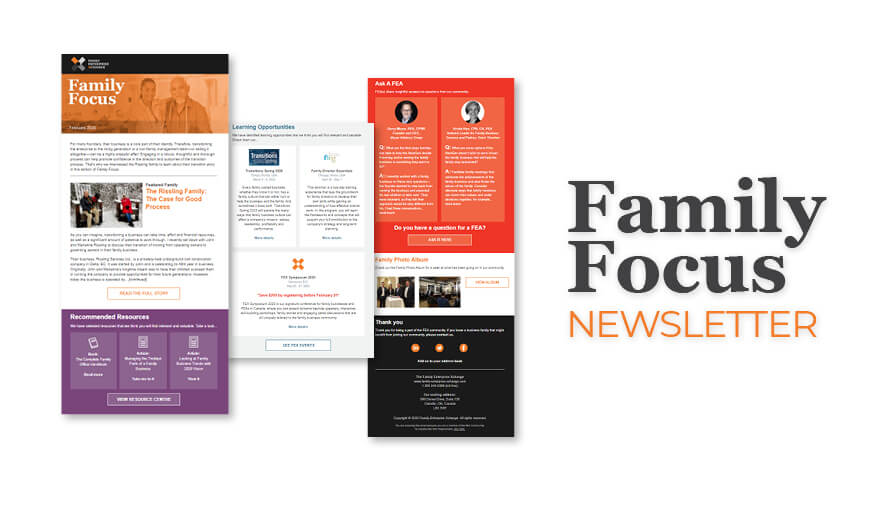 Family Focus
Family Focus is a bi-monthly newsletter highlighting key learning opportunities recommended resources and shared family experiences chosen specifically for you – members of a family enterprise. Available to members only.
FEA Matters
Stay connected with your community of Family Enterprise Advisors (FEAs). This monthly newsletter captures resources, upcoming events and top-of-mind information from and for FEAs. Available to FEAs only.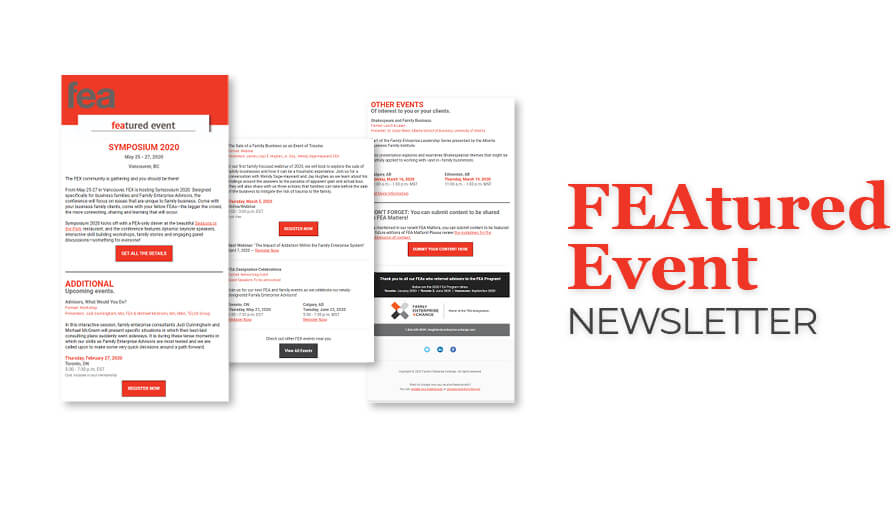 FEAtured
This monthly newsletter allows you to stay up to date with events and happenings in the FEA community. Available to FEAs only.
Questions about our newsletters?