Family Enterprise Foundation
Family Enterprise Foundation (FEF) is the charitable arm of Family Enterprise Canada.
As the unified voice of family enterprise in Canada, FEF focuses on developing family-focused educational resources, conducting research, building a strong, connected ecosystem and promoting the success and sustainability of entrepreneurial families and their enterprises to ensure intergenerational longevity.
How our Foundation supports family enterprise
Research
FEF research initiatives are vital to understanding family enterprises.
Voice
FEF supports, nurtures and provides a unified voice to this vital sector.
Resources
FEF delivers engaging resources designed for business families.
Resources for all business families
Our Foundation has a wide range of family-focused resources that can help all business families begin learning to navigate many of the common challenges that face the unique reality of working with family members, including: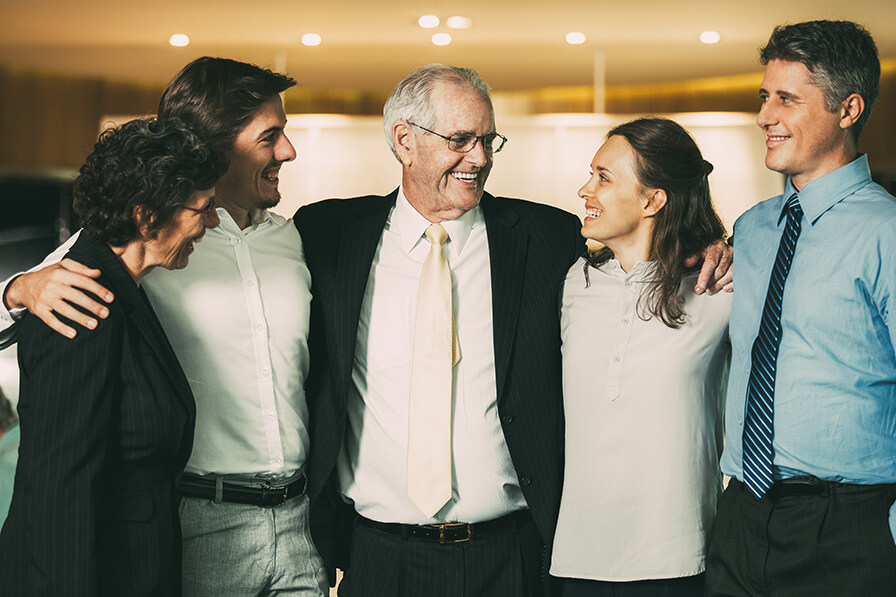 How YOU can support our Foundation
Family enterprises are the most powerful driver of economic growth, generating almost half of private-sector GDP and seven million jobs. They have a major impact on our national economy.
That's why our goal is to help family enterprises thrive for generations.
When we look to the future, we know what's at stake. That's why we are seeking support from anyone who shares our vision of supporting family enterprise across Canada.
Have questions about our Foundation?